Burn Your Legs in 4 Weeks- Workout Program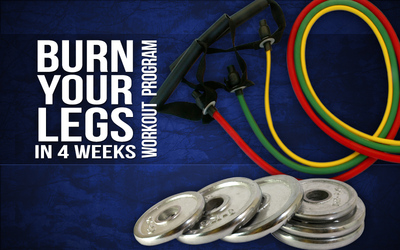 Try this leg Workout for the next 4 weeks.
Everyone knows how hard it is to train Legs. Those dreaded leg days leave us walking funny for the next week or in the case of MY workout Programs on the woorkouttrainer.com website, the next 2 days. (Remember I have you training every muscle group twice per week). Either way this plan is one that will surely help you add some serious strength and definition in your lower half, and quickly become one of your Leg Day favorites. Try it the next time you are dreading yet another Leg day.
Take care,
Mike McErlane
Day 2
Week 2
Day 1
Day 2
Week 3
Day 1
Day 2
Week 4
Day 1
Day 2
More Articles