Chest and arms Program that Sucks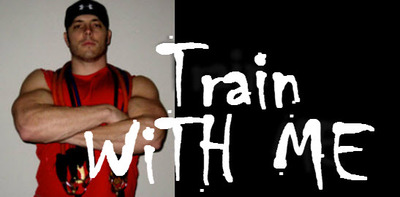 Good Pump Chest and Arms Plan
If your like most people you like workouts that challenge you in the gym. Well at least I do. In this program I wrote for myself the other day, got through it in literally 26 minutes as I was rushing. Didn't rest in between sets for more than 30 seconds, walked out to the car and literally could barely drive because the pump was so intense.
In the below program the scheme is fairly simple to follow. You must try to load the weight and go heavy for the 5 sets scheme and then drop the weight for the 30 reps or failure set. If you cant complete all 30 reps at once don't get discouraged. Do as much as you can, rack the weight for only a few seconds, no longer than 10 seconds and get to work. Either way you MUST complete all 30 reps in order to finish properly.
Make sure to let us know how it goes and give us feedback on our Facebook Page. We love the comments
I have to say that I did take my supp concoction of Black Powder (1 scoop) and another of 1MR (1 scoop), and Concret and hour before. so i definitely had the pump factor in my favor, but the workout was brutal. Try it for yourself.
Also make sure to watch my Workout 101 Video series for other helpful tips and workouts. Click on the Video tab at the top and then Workout 101. You might find something useful. :-)
Best Mike McErlane
The Workout
More Articles