Eat Like a Man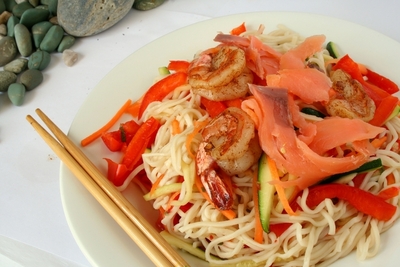 Don't worry about eating like a pansy to get the results you want.
Eating rules 101
The trick to getting lean and maintaining muscle mass isnt as hard as you would think. Too many individuals assume that in order to lose weight you must cut down on your food intake. This is true to a certain extent, but if you look at the way the majority of people eat this makes no sense. Rather than scaling back on the portions over the normal 3 meal a day (sometimes 2 in many cases), kick it up by adding more meals throughout the day.
Even those of us that like the better, more tastful serving of foods and just cant think of never eating those chicken wings, ribs, and bbq style foods fear not. We have a solution for you. With this meal plan you can literally eat like a pig and still get results. Here are a few samples for you to try.
The Plan
Breakfast
Scrambled eggs (3 whole eggs + 3 egg whites)
3 slices bacon
Late-morning snack
1 scoop whey protein
Lunch
8 oz. rib-eye steak
2 cups chopped broccoli
Midday snack
6 buffalo wings
6 celery sticks + blue cheese dressing (use sparingly)
Preworkout snack
1 scoop whey protein
Postworkout snack
1 scoop whey protein
1 scoop casein protein
Dinner
1/2 rack baby back ribs + 2 Tbsp. barbecue sauce
2 cups mixed green salad + 1 Tbsp. olive oil/vinegar, blue cheese or ranch dressing
1 scoop whey protein
Nighttime snack
1 scoop casein protein
Nutrition Facts: 2,777 calories, 274 g protein, 51 g carbs, 158 g fat
Note: Mix all protein shakes in water per directions on label.
Meal plan 2
Breakfast
Omelet (1 whole egg + 3 egg whites + 1/4 cup fat-free cheddar cheese)
1 cup Froot Loops + 1 cup fat-free milk
Late-morning snack
1 scoop whey protein
1 whole-grain waffle + 2 Tbsp. maple syrup
Lunch
4 oz. extra-lean burger + whole- wheat bun + 2 Tbsp. ketchup
1/2 cup macaroni and cheese
Midday snack
1 scoop whey protein
1 oz. tortilla chips + 1/2 cup salsa
Preworkout snack
1 scoop whey protein
1 Tbsp. peanut butter + 1 Tbsp. jam + 2 slices whole-wheat bread
Postworkout snack
1 scoop whey protein
1 scoop casein protein
1 large slice angel food cake (1/6 of cake)
6 Tbsp. fat-free Reddi-Wip
Dinner
2 slices Pizza Hut Thin 'N Crispy medium cheese pizza
2 cups mixed green salad + 1 Tbsp. olive oil/vinegar, blue cheese or ranch dressing
1 beer
1 scoop whey protein
Nighttime snack
1/2 bag low-fat microwave popcorn
1 scoop casein protein
Nutrition facts: 3,083 calories, 260 g protein, 344 g carbs, 62 g fat
More Articles