Facebook Physique Winners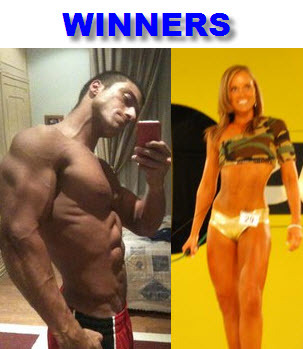 Physique Winners announced.
We just want to say congratulations to all who submitted their photos via our Facebook Post Your Physique contest. Many entered and received numerous likes. Narrowing down from a handful of top photos posted with the highest number of Likes, Salman Guevara and Amber Knarr were chosen as the Male and Female Physique winners. Congratulation's to the Both of them and they will be contacted via Facebook to redeem their rewards.

Thanks again to all who entered and the next one we do make sure to get people to like your photos so you can be chosen. Everything is based on your likes and votes.

More Articles