FLEX Strength- Part 1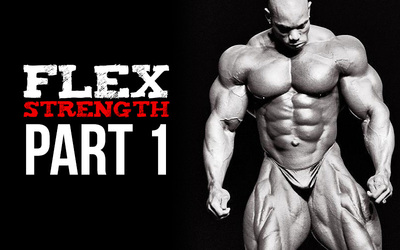 Flex Wheeler- Flex Strength Part 1 using the Ropes.
FLEX Strength- Ropes Part 1
This is the first of a 5 part series featuring workouts by Flex Wheeler. Flex is a Hall of Fame Bodybuilder possessing one of the best physiques ever in the sport at the professional level. As the 1st Arnold Classic Winner and top contender for the Mr. Olympia for years, Flex has seen his fair share of things that work in the gym.
Now that he is retired from the sport he wants to take you on the journey to His Redemption in getting back into great shape, through a series of training techniques he has come up with and has been utilizing over the past few months.
Follow Flex on his journey with us and stay tuned for more workouts from Flex.
The video below Flex demonstrates how to do his straight 8 workout with the ropes and has me tackle just one set. The downloadable workout is below, so you can attempt yourself.
Good luck
Mike McErlane


STRAIGHT 8 Program
More Articles