Increase Your Strength and Sports Performance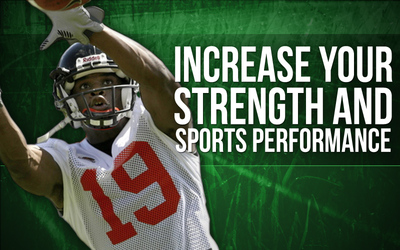 Here is One of the best Sports Performance Workout Programs you will every try.
This Workout Program happens to be one of the best plans that is in MONTH 20 Of the Advanced Sports Specific Lifestyle that I am currently doing. This workout emphasizes Every possible area that is required to be trained in order to enhance overall performance.
Just what is performance?
Performance can be defined differently for just about anyone. Some may see performance as being better at a sport, but some may see it as being better as simply walking up stairs. In this particular case I am using the term performance to describe those that would like to be able to physically do just about anything type of strenuous physical feat easily. Walking, running, jumping, mud runs, or anything that requires some athleticism then this is the workout plan for you. Below I outline the first week of the 4 week workout, so feel free to give it a try.
I hope you all enjoy
Tak care,
Mike McErlane
Day 2
Day 3
Day 4
Day 5
More Articles