Jim Stoppani No Proprietary Blends Interview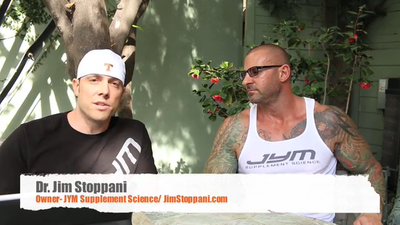 The Interview that Might be the key to unlocking the ah-ha moment, for would be supplement consumers!
The other day I had the pleasure of sitting down with one of, if not "THE Smartest" and most trusted individuals in the Fitness Industry, Dr. Jim Stoppani. I have known Jim for many years. He and I both worked together for over 10 years at Muscle & Fitness/Weider Publications. Jim was my go to guy when he and I were in the same office in Woodland Hills California @ Weider Headquarters.
I spent many years seeking sports nutritional and supplement advice from Jim, and bouncing my own training philosophies off on him every day. However, after all those years and having someone like Jim available anytime when it came to finding out what TRUE and trusted supplements were (in all of the Pre, Post, intra, Protein etc…) I never really grasped what I needed to understand in order to be taking not only the right products, but trusting what I put in my body to give me results. Enjoy the Interview below!
Take care,
Mike McErlane

More Articles