Power Up- Go heavy in the Upper Chest and Shoulders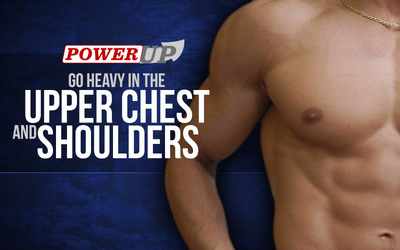 A great Workout routine for hitting the upper chest and Anterior Deltoids
Jonathan Williams is Back again with another Power Up Featured Workout That demonstrates a great routine to help develop the upper chest and Anterior deltoid muscles.
In the below Video He walks through each Movement and the Program is available for download Below. Enjoy and let us know how this plan worked out for you.
Program Rules and outline
In the Below Program we altered just a bit with some of the exercises Jonathan covered. The reason is because we want to give alternatives to some of the movements as many individuals do not have the luxury of the machines that were used in this feature. However, If you do in fact have access to these machines we encourage you stick with the program as outlined in the video.
Good luck and as always to get a massive amount of workout programs and updates login or sign up to the Trainer.
Take care,
Mike McErlane
More Articles