Short On Time Workout Program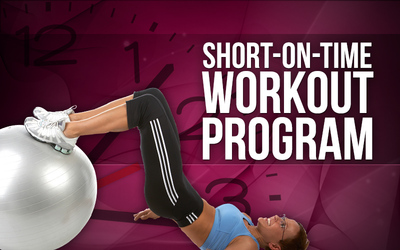 When you are short on time there is no excuse NOT to get a good workout in.
The demand you make on your body and more importantly the demand that life has can sometimes take the luxury few have to spend an hour or two at the gym. The solution however is not to forgo the gym because you think you dont have the time to spend to get a good workout in. The solution is the workout program below.
No matter which body part you are working each of the below programs can adequately give your muscles the workout they deserve when you are in a pinch to get back to your normal life and still get a great workout in. Each exercise and grouping of movements is guaranteed to make sure each muscle group is taxed within its limits. The idea using the 1 & 2 sets of 15 reps allows you to get the range of 12-15 reps in for each muscles group and then move onto the next exercise. Try the below program the next time you dont have the time or feel like you can get the quality gym workout you normally want.
Take care,
Mike McErlane
Day 2
Day 3
Day 4
Week 2
Day 1
Day 2
Day 3
Day 4
Week 3
Day 1
Day 2
Day 3
Day 4
Week 4
Day 1
Day 2
Day 3
Day 4
More Articles