Shoulders Forged From Iron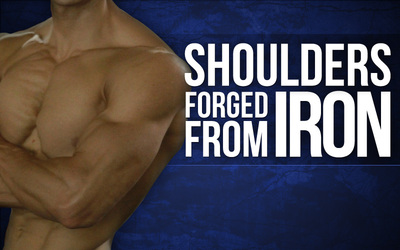 When you want to shock your body to try and grow muscle, (in this case your shoulders) you must try new things when you train.
Why is this Program different?
Because I receive so many requests for workouts that focus on specific areas I am constantly attempting to provide one hit wonders. Even though the key is to undertake a proper structured workout for an entire Macro Cycle (4 weeks or longer) sometimes it is good to throw something well thought out and put together that truly hammers one area of the body that you want to train for that day. This particular workout is emphasizing the focus onto the shoulders. The technique used in this program is reverse linear and linear periodization combined into one program using a selected number of exercises. Each exercise will target all three areas of the delts and including the traps.
More Articles