Sports Specific Blast!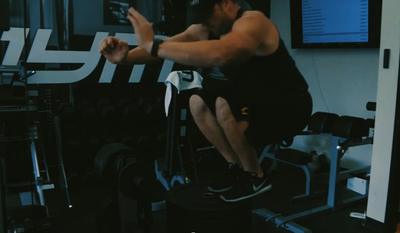 One of my favorite phases in the Sports Specific Lifestyle is this workout. Try it over the next 4 weeks!
Every now and then, I like to give my own personal workout for the day and give you a chance to try the entire program! I started the fist day today which was Legs, Chest, Arms and Abs. Sounds like a lot, but when you are training for a sports performance goal, the idea is to not overload these muscle groups with numerous exercises, yet hitting them with frequency during the whole week. Below is the intro to the first day and you can get the entire program below!
Enjoy!
Mike McErlane
Week 1
Day 1
Day 2
Day 3
Day 4
Day 5
Week 2
Day 1
Day 2
Day 3
Day 4
Day 5
Week 3
Day 1
Day 2
Day 3
Day 4
Day 5
Week 4
Day 1
Day 2
Day 3
Day 4
Day 5
More Articles