The JYM System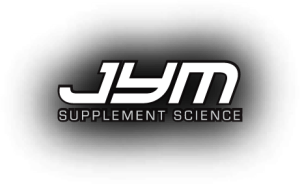 A breakdown of JYM Supplement Science
What is the JYM System?

Many have seen the benefits of Pre, Post and Now Pro JYM. There is no doubt that these products do what they say, and hide nothing as far as ingredients. What some still have yet to fully understand, is that these 3 products replace MANY others you may be taking. By combining them together, there is not one single additional ingredient or supplement that you need both before, during or after your workout.

I have long recommended taking a multitude of different products for years and many have seen amazing results. What products are you taking that you do not have to take any longer? Below is a list followed by a video on the JYM System!

Below are some of the mosre porpular supplements that you may be asking yoruself, "Do I need to take additional supplements if I take Pre, Post and Pro JYM?" The answers are below!

Creatine
Do you need additional Creatine while taking Pre, and Post JYM? No!
I have 2g of Creatine HCL in Pre and 2g in Post

BCAA's
Do you need additional BCAA's while taking Pre and Post JYM? No!
6g of BCAA's in Pre at the right ratio
6g of BCAA's in Post at the right ratio

Beta-Alanine
Do you need additional Beta Alanine? No!
2g in Pre JYM
2g in Post JYM

Whey Protein
Do you need additional Whey Protein? No
I have 7.5 grams of Whey Protein Isolate in Pro JYM

Casein Protein
Do you need to take additional Casein? No
I have 7g of Casein in Pro JYM

Glutamine
Do you need to take additional Glutamine? No
I have 3g of Glutamine in Post JYM

Citrulline Malate
Do you need AAKG or Agmatine? No
6g of Citrulline Malate at the correct 2:1 ratio is more than enough and adding other "NO products" is unnecessary.

More Articles