The One Program I almost Didnt Finish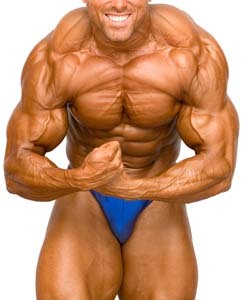 Yes that is 10 sets of 10 reps! Burn fat and build muscle now
In my experience Certain Workout Programs can be very cookie cutter plans that are stringed together from individuals who sling their plans from numerous others that have no formula flow or goal in mind when written.
I can honestly say that I personally write each and every plan on the Trainer with these 3 thoughts in mind. Who is this plan for? What can someone expect when executing it? Will they actually see the results when they complete the plan.
Not one plan is pulled from another source and renamed that I have claimed to be written by myself. Sure, certain principles are employed when writing workouts such as the Jim Stoppani HIIT 100 principle which is outlined in this particular plan where appropriate.
This 4 week plan uses a variety of methods that I have outlined for someone to cut fat and truly build muscle. I know many plans say that these two goals will be achieved in many plans but this program most certainly will. Try it and let me know how it goes. And yes, that is 10 sets of 10. For more on Jim Stoppani's HIIT 100 Principle here is a downloadable ebook for Free and also a link to sign up for his website.
Take care,
Mike McErlane
E-Book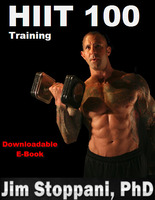 The Program
More Articles