Total Fat Burn Program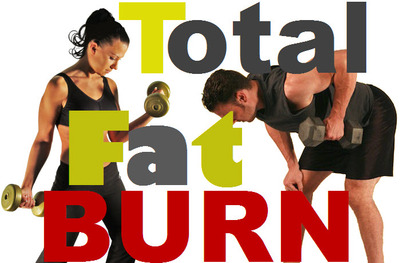 Your Solution to Burn Fat with this workout and Meal Plan
This Plan I recently wrote for a great way to shed fat quickly. The meal plan consist of a low calorie amount and the Workout Program listed below utilizes the training principle of what is known as Bookend Training.
What is Bookend Training
Bookend Training utilizes a technique that has you repeating the same exercise within a muscle groups set of exercises. In other words you will start out with a major movement or exercises emphasizing a specific body part and at the end of the cycle of exercises, finish with that same exercise you started with. The Benefit of Bookend Training is to fatigue the muscle in its entirety and maximizing the muscle fiber recruitment by going to a high number of sets or until failure on the last exercise.
Perks of the job
I get the unique privileged and ability to be able to be the lab rat or test dummy with many different products on the market. I am able to speak with many different supplement companies as a result. I asked Concret to send in some of their product as I wanted to be able to try it for the first time when I attempted this plan. Reviews have always been good and i was curious to try myself.
My Opinion
They sent me the Beta Cret as well. I liked these two products. I didnt experience the surge of energy like with other common pre workout products as Concret is creatine so the effects you'll start to notice days after you are taking the product, mainly in strength and overall muscle endurance. Many other Pre workout products have other ingredients that produce a Nitric Oxide effect or other stimulants to give you the energy to get through even the most grueling of plans. I was pleased with the natural strength increases in some lifts. Since then I have been supplementing the Concret into my plan regularly, but am always trying new products as well. I have yet to really take the Beta Cret regularly so I cant give my honest feedback just yet, but knowing Concret and the crew behind it they always put out quality products. I included some quick links to get more info on the products so you all can try them yourself with the meal plan and workout program.
As always let me know how this works for you and create your own account and find your own workout by signing into the Trainer. Create a plan and see all the info that some of the upgraded members have access to when you sign up. Its an optional upgrade but it helps to pay our bills.
Take care,
Mike McErlane
Concret Video
Egg, white only, cooked : 2 white : 33 cal
Oatmeal, cooked, regular, fat not added in cooking : 3/4 cup, cooked : 109 cal
Coffee, NS as to type : 1 small pot (20 FO, 4 servings) : 14 cal

Calories: 156 Carb=23g Prot=12g Fat=1.8g
Apple, raw : 1 large (3-1/4" dia) (approx 2 per lb) : 125 cal
Cheese, cottage, lowfat, low sodium : 2 cup : 325 cal
Banana, raw : 1/2 medium (7" to 7-7/8" long) : 54 cal
Wheat germ, plain : 1 Typical Serving : 214 cal

Calories: 719 Carb=86g Prot=73g Fat=12g
Tomatoes, raw : 2 small whole (2-2/5" dia) : 38 cal
Rice, white, cooked, regular, fat not added in cooking : 1/2 cup, cooked : 102 cal
Fish, NS as to type, baked or broiled : 3-1/2 oz, boneless, cooked : 126 cal
Yogurt, plain, nonfat milk : 1 8 oz container : 127 cal

Calories: 392 Carb=48g Prot=38g Fat=4.7g
Almonds : 1/2 Typical Serving : 82 cal
High protein bar, soy base : 1/2 Typical Serving : 162 cal

Calories: 245 Carb=19g Prot=9.8g Fat=14g
Carrots, raw : 6 thin strip or stick : 5 cal
Spinach, raw : 2-1/4 cup : 15 cal
Chicken, boneless, NS as to part, broiled, light or dark meat, skin not eaten : 2-1/2 thick slice (approx 2" x 1-1/2" x 3/8") : 99 cal
Tortilla, flour (wheat) : 1 tortilla (approx 5" dia) : 55 cal

Calories: 174 Carb=13g Prot=19g Fat=5.3g
Wheat germ, plain : 1 Typical Serving : 214 cal
Banana, raw : 1/2 medium (7" to 7-7/8" long) : 54 cal

Calories: 268 Carb=42g Prot=17g Fat=6.3g
Total Calories: 1954 Carb=231g Prot=169g Fat=44g
More Articles