Train With Me- Dec 20th, 2012- Shoulders, and Arms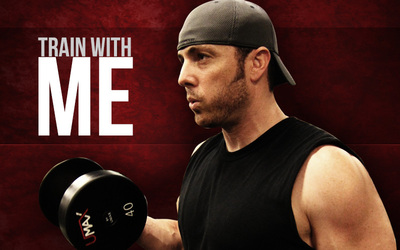 Train Like me for the day- Dec 20th, 2012. Shoulders and Arms
Every now and then I get asked what I do in the gym by the users of the Trainer.
Well here is the plan that I am doing today. In all honesty I follow the exact plans that My own system spits out for me. I encourage you all to do the same. I have seen increasingly significant results in my ability to achieve my own goals for the past few years simply by following the plans that I wrote within the system that I built.
The Trainer was an idea I had yeas ago to have something that I personally would and could use since I write all of my own workouts as well as thousands for others. So If your up for it, here is a glimpse of how I use the trainer and the program that I am doing today. If your up for it your too can Train with me, or as I urge you to do, sign up and start the workouts that are listed for your own goals. After all, that's why this system exists right? It gives you the ability to take into consideration that we are all different with different goals and levels of ability.
Take care,
Mike McErlane
More Articles