Training With Rich Gaspari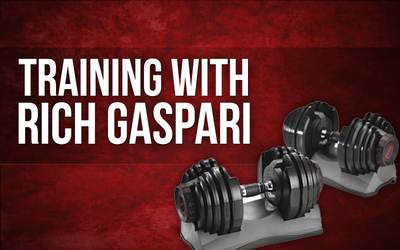 Have you ever wanted to Train with IFBB Bodybuilding Hall of Famer Rich Gaspari? Well here is your chance
I just got off the phone with Gaspari Nutrition and they gave me some intel on some very cool things they currently have going on. I have always been a fan of team Gaspari both from the supplements they have as well as the folks who work there. Bottom line, a great group and they get it. What do they get? They get the fact of knowing what products to formulate that net great results and know how to come up with some very cool serviceable content to help you get information on things that can help you train and achieve your goals. So Here is the skinny.
What is it?
Have you ever wanted to Train with Rich Gaspari and his team of professional Athletes? Well here is your chance. Below is a quick training session with Rich Gaspari and professional IFBB Bodybuilder Flex Lewis. In the below Rich takes you through a complete chest training program and gives his personal Tips and information on what to do when training chest.
The Workout
The Below Program is Rich Gaspari's Personal Routine that he outlined and now is available for you to download and try for yourself.
Even Better if you yourself want a personal 1 on 1 training session with Rich or any of HIS Professional Athletes you HAVE to check out the contest below.
Click on the link and have a chance to win a Huge Supplement and cash prize
as well as Have Gaspari treat you VIP style and train with Team Gaspari one on one. Until next time stay tuned in for more from Gaspari Nutrition.
Take care,
Mike McErlane
ENTER To Train With Rich Gaspari Or Flex Lewis For A Shot At $25,000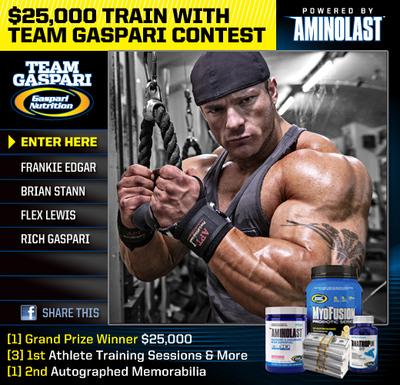 Week 1
Day 1
Week 2
Day 1
Week 3
Day 1
Week 4
Day 1
More Articles