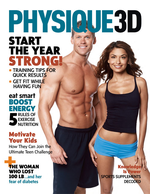 START THE YEAR STRONG!
TRAINING TIPS FOR QUICK RESULTS
GET FIT WHILE HAVING FUN
eat smart BOOST ENERGY
5 RULES OF EXERCISE NUTRITION
Motivate Your Kids
How They Can Join the Ultimate Teen Challenge
The Woman who Lost 100 lb
…and her fear of diabetes
Knowledge Is Power
SPORTS SUPPLEMENTS DECODED
Sign up below to read the eBook!
To get access to YOUR library of workout Manuals Enter your name and email below even if you are already subscribed.
Already downloaded this eBook? Re-enter your information to get direct access to this book.