Prolab Creatine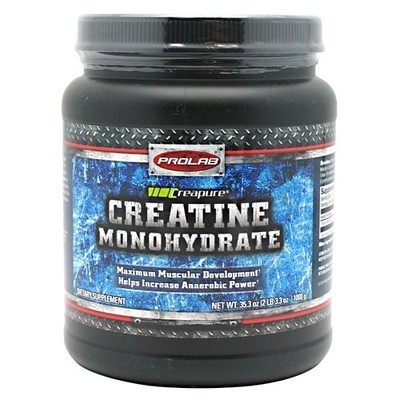 Creatine is a naturally occurring compound in the body that plays a powerful role in driving short-burst, explosive contractions.

The only problem; your muscles contain a very limited supply of this substance naturally.

Supplementing with PROLAB® Creatine Monohydrate powder can help "supersaturate" muscles with greater stores of available creatine.

This helps substantially increase the duration of your muscle-power output, speed recovery time between sets and generate more explosive strength.
Reward Type
Receive email with coupons to save $5-$20 off Prolab Products
More Rewards