Concret Discount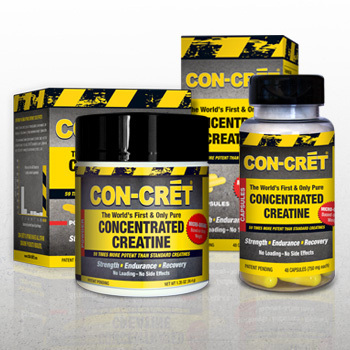 More information about CON-CRET:
Creatine Hydrochloride (C-HCl) for Superior Strength, Endurance and Recovery. Pure concentrated creatine powder in unique Micro-dosing® form (dosed body weight specific, only ¼ tsp or 1 scoop per 100 lbs of body weight) enables small, efficient doses for superior results with no loading, no cycling and no side effects.
REWARD TYPE

Save 35% Every Month on CON-CRET!
Get a 48-capsule serving or a 48-servings of powder shipped directly to your door and save 35% off the regular price with FREE SHIPPING every month! Redeem 20 points and we'll send you an email with instructions on how to get this special offer and a coupon worth $10 off your next purchase at www.buysafesupplements.com!
More Rewards