Extend your energy and performance in the gym and in the bedroom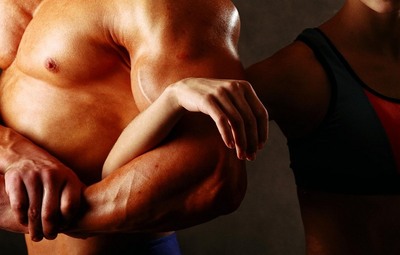 Discovering the connection between exercise and decreased Erectile Dysfunction.
Men who are active, exercise, or workout 3-5 hours a week have 30% less risk of having erectile dysfunction according to Harvard Health Professionals. The vast study was conducted using more than 31,000 men. Studies show that the risk of developing E.D. rises as much as 5% a year after the age of 50. Many factors play a role in the correlation from in an increase in blood flow,stronger heart, decrease in body fat and stress relief to name a few...come to think of it even if you didn't have E.D. those benefits of exercise sound really good don't you think?
What can you do to perform better?
Moderate exercise is always best if you are a beginner or overweight. Ask advice from a professional or follow along in your custom profile in the Personal Trainer portion of this Website to determine what kind of exercises would be best for you. Not developing erectile problems is a great reason to work out if not for the other health benefits. Studies also show that with exercise comes increased self confidence which is also a big plus when it comes to battling E.D.
More Articles