Health Alert - Stay in Tip Top Shape During the Flu Season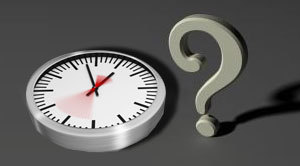 A few tips to keep you healthy during the flu season
Holidays Bring Change
With the change of the weather and the holiday season quickly approaching, it is also that contagious time of year when sneezes and runny noses are waiting to spread. It is truly never fun feeling like you are getting run-down or on the verge of getting sick, especially when you are committed to your fitness routine and goals.
Although many medical experts believe that fever-free illness symptoms "above the neck" such as a stuffy or runny nose or headache, are safe to exercise with, it is courteous to steer clear of the gym and respect your fellow fitness devotees to avoid spreading germs. Not only is a gym a breathing ground fordangerous bacteria, you are the most contagious when those very first symptoms sneak-up on you, not knowing where they are headed.
If you are experiencing physical symptoms such as a fever, sore throat, coughing or vomiting, plan on checking yourself into the doctor, retiring to bed and resuming your fitness routine once symptoms subside.
Listen to your body:
If you choose to ignore your symptoms and insist on exercising, please lower the intensity, stay hydrated and take your workout to the outdoors, alone, where you will not share your illness.
Tips on Staying Healthy at the Gym During Cold and Flu Season:
Create a Barrier:
Bring a towel and place it between you and exercise equipment.
Sanitize Solution:
Wipe down all equipment both before and after using it. Most health clubs provide clean paper towels and antibacterial spray… use them!
All About the Hands:
Use hand sanitizing gel between sets and avoid touching your face, including eyes, mouth and ears during your workout. Workout gloves will not always protect you from harmful germs.
Locker Room Dangers:
Just because we get clean in the locker room, germs can grow at alarming rates in warm, damp environments. While changing or showering in your gym's facility always wear flip flops, bring and use your own toiletries and razors and use caution when sitting on locker room benches.
Spoil Yourself:
Drink plenty of water, avoid stress, eat nutritious power foods and get plenty of rest to boost your immunity. Daily supplementation of vitamins and minerals are a must for any active woman.
My favorite picks:
SCI-FIT's® GLUTA-LYN: Most people don't realize that Glutamine, the anti-catabolic amino acid that prevents muscular breakdown can also support a healthy immune system. In the medical world, Glutamine has benefitted the treatment of serious illnesses, injury, trauma, burns and most recently has been found positive in cancer treatment because it is a primary energy source for the immune system.

SCI-FIT's® GLUTA-LYN is a PH-buffered formulation, which is 100%-absorbable by the bloodstream. It is comprised of 100 % Pure HPLC-certified and laboratory tested L-GLUTAMINE, which guarantees its outstanding quality, authentic and composition.

SCI-FIT's® ATHLETIC PAK™: a pre-packaged combination of immune-boosting vitamins and supplements such as Vitamin-C, Vitamin-D and Zinc. This incredible combination of compounds covers my multi-vitamin needs, as well as antioxidants and essential fatty acids that my active body needs to help recover, restore and grow. Best of all, SCI-FIT's® ATHLETIC PAK™ is a convenient, on-the-go little powerful pouch, that I can grab on the run.
More Articles