High Protein, Low Carb Meal Plan 1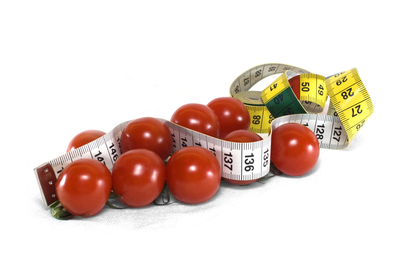 One of many meal plans pulled from the custom meal planner.
Eating well is key in order to achieve any goal. Losing wight, building muscle, training for a sport or event...eating properly is the one area many people miss when they are working towards their goals. This plan was created by me using the Advanced meal Planner on the Trainer. Fairly simple to create using the application we have, but this has helped me keep my eating under control. I'm one of those where I like food and worse, food like me back. I must keep track of my nutrition as one day i slack and it feels like all the work leading up to it was not worth it.
The meal plan below I created is a basic 3 meal per day plan with snacks being offered up as a way to curb the hunger throughout the day. Try it out for yourself and if you want to start creating your own plans with a few clicks, take a look at the advanced nutritional meal planner when you log in or sign up. It is $10 per month, but worth it when you can start seeing results and teaching yourself how to eat correctly to get to your goals.
Take care,
Mike McErlane
Oatmeal, cooked, regular, fat not added in cooking : 1-1/2 cup, cooked : 218 cal
Cranberries, dried : 1/4 cup : 91 cal
Calories: 309 Carb=62g Prot=9.2g Fat=3.9g
Turkey, light meat, cooked, skin not eaten : 4 thin slice (approx 3" x 2" x 1/8") : 88 cal
Bread, wheat or cracked wheat : 2 regular slice : 130 cal
Alfalfa sprouts, raw : 1/2 cup : 5 cal
Mayonnaise-type salad dressing, fat-free : 1 tablespoon : 12 cal
Spinach, raw : 2 cup : 13 cal
Calories: 248 Carb=28g Prot=24g Fat=4.6g
Pineapple, raw : 2 cup, diced : 152 cal
Spinach, raw : 3 cup : 20 cal
Salmon, baked or broiled : 5 oz, boneless, raw (yield after cooking) : 197 cal
Walnuts : 1/8 cup, shelled (50 halves) : 80 cal
Calories: 449 Carb=44g Prot=33g Fat=18g
Almonds, unroasted : 1/4 cup, whole, unblanched : 209 cal
Plum, raw : 1 plum (2-1/8" dia) : 36 cal
Kiwi fruit, raw : 1 Typical Serving : 46 cal
Orange, raw : 1 large (3-1/16" dia) : 86 cal
Cheese, cottage, lowfat, low sodium : 2 cup : 325 cal
Wheat germ, plain : 1/2 cup : 216 cal
Yogurt, fruit variety, lowfat milk : 1 8 oz container : 231 cal
Calories: 1151 Carb=132g Prot=92g Fat=33g
Total Calories: 2156 Carb=267g Prot=158g Fat=59g
More Articles