Luxury marketing: introduction and the traditional approach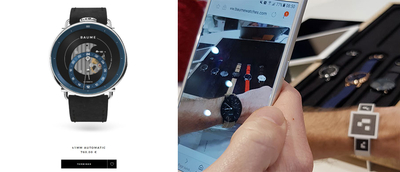 Marketing strategy in the luxury business is constructed around the dream value, the segmenting-targeting-positioning model and 6 pillars that most professionals know: product, price, promotion, place, packaging, positioning and people.
These basic elements to build a luxury brand are literally timeless, yet now the overall landscape is this market is changing dramatically.
Luxury consumers are on the top of the pyramid. As they are pay high premiums for items, they get to be demanding and ask for what they themselves have not even expected, apart from a memorable shopping experience or the functional and emotional benefits. They are not just interested in what the product does, but also in how it makes them feel and how it reflects on them.
It is in this context that luxury brands are now accountable for more than what they deliver. Consumers are continuously adopting new criteria to assess a luxury branding, such as "sustainability", "innovation", "equal rights" and it is the latter's responsibility to predict and be ahead of the game.
Therefore nowadays, regarding luxury marketing, it is extremely important to understand the overall social, economic and cultural environment and its impacts in order to connect with high end consumers and respond to their needs and desires.
Shifts in the competitive landscape due to new generations: millennials and Generation Z
In 2018 the luxury market was assessed at €920 billion, of which €590 billion included experiential luxury - dining, travel, F&B, design furniture, cars, boats and smartphones and tablets, and €330 billion was in personal luxury goods. Significant increase is foreseen, as overall luxury is said to rise up to €1.3 trillion by 2025.
Nowadays Millennials account for 32% of total luxury spending; however, in the next 5 years, they are expected to represent 50% of the total market.
Generation Z, on the other hand, accounts for only 4% of sales, but the figures are ascending. They should not be underestimated though, as their patterns and interests in technology are influencing those around them and are contributing to the development of a new landscape for the luxury industry.
The luxury market is crying for new methodology and tools
In the next few years, the target of luxury brands will consist of extremely digitized and active audiences, which have significantly different expectations, compared to previous generations. Therefore the overall landscape is shifting and there are new aspects and trends luxury marketing specialists should take into account so to stand out in the new era.
More Articles