New Cheap and Best Electric Mobility Scooters in Melbourne Australia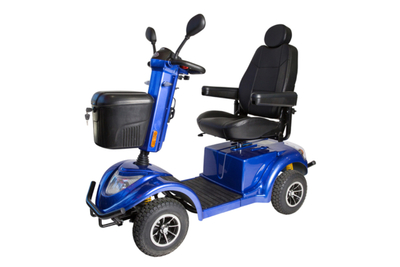 Freedom Mobility, New Mobility Scooters, Electric Mobility Scooters, Cheap mobility scooters and Best mobility Scooter Accessories in Melbourne, Australia.
There are wide varieties and styles of mobility scooters, as well as many brands and models. This can tend to confuse people, when making the decision to purchase a mobility scooter. Mobility scooters, have over time, become more and more popular, as a day to day mode of transportation, for those in the community, that require all sorts of mobility assistance.
A mobility scooter will enable the user, to retain total Freedom and independence and to enjoy life to the fullest.
People often make the transition, from driving a motor vehicle, into driving a mobility scooter, without any issues, or reservations at all, however there are others which tend to take the transition with a little more difficulty.
Mobility scooters, are extremely cheap to run and maintain compared to a motor vehicle
The mobility scooter industry has evolved significantly over the past 10 to 15 years, with lower pricing, new and safer technology and more legislation being introduced to reflect increased safety and driver awareness.
There is a mobility scooter in our extensive range, which can cater to every requirement and budget.
Our range of Cheap Mobility Scooters, start at $1550.00. This style of scooter is perfect for traveling, as the scooter will easily dismantle into four lightweight components. This type of scooter is perfect for Air travel, Cruises, or placing in the car boot and taking shopping, or on family outings.
We then have a selection of mid-size mobility scooters, which are without a doubt, the most popular size mobility scooters, not just our Freedom Brand, but also the many other brands of mobility scooters available.
Then of course we get to our flagship mobility scooter, which we believe to be one of the best value for money mobility scooters out there.
The Freedom Hurricane Grand, is a Grand mobility scooter in every sense.
This particular model, has a long list of luxury and performance features, which when compared to other similar New  mobility scooters will prove to be unbeatable.
The Freedom Hurricane Grand mobility scooter, will enable the operator to travel approximately 60 – 70 km on a single battery charge. This is due to  this particular scooter having two 120 ah batteries included. The power is transferred to a 1400 watt four pole motor, which will prove even the steepest hills to no be a problem whatsoever.
On top of this the Freedom Hurricane Grand, has a full electronic LCD dashboard, which includes a speedometer, Battery level gauge and an odometer.
The tiller is fully adjustable and includes a cup holder and even a USB charge port for you mobile phone.
The lighting is enhanced by having super bright LED lighting all round.
Finally,the styling and comfort, have to be tested to be believed.
More Articles