Simple Supplement Rules for the Rookie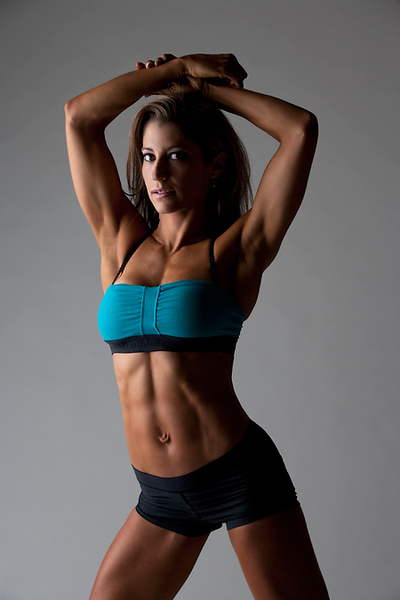 Some advice from Lisa Robbins
Being that I am a personal trainer, fitness model, national level competitor and a sponsored athlete for one of the most reputable supplement companies today, SCI-FIT® NUTRITION, I truly do not get to be in many places for long without being hit-up for some sort of "secret" advice or amazing answer of how one can attain top physicality in their life.
The answer I tell most people is to train with me! All joking aside…I will tell you that there is not one magic answer to this question. In fact there are three crucial parts you must encompass to reach full fitness success, and when you fire the trio together, simultaneously at once, you are on a definite road to results; Effective Training, Proper Nutrition and the most confusing of the three…Supplementation.
For you supplement "newbie's" out there, my best and most promising advice is for you to start your supplementation plan with a daily dose of the "basics" that your active body needs and then evolve from there. Yes, most of you have purchased bottles of some sort of multi-vitamin in the past, swallowed them for a few short weeks, only to now find them hiding in some random cabinet in your kitchen because you didn't feel any "different" whether you had taken them or not. Sound familiar?
In all honesty, there is not a day that goes by that I don't swallow 2-packs daily of SCI-FIT's® ATHLETIC PAK™, because even though I eat a highly-nutritious diet full of whole foods and drink tons of water, I know that my efforts in the gym need to be supplemented by high-grade and 100% absorbable vitamins and minerals.
Not only is SCI-FIT's® ATHLETIC PAK™ a pre-packaged combination of supplements that covers my multi-vitamin, antioxidants, essential fatty acids and digestive enzymes that my active body needs to help recover, restore and grow, but it is a convenient, on-the-go little powerful pouch, that I grab on the run. Yes, many of the large-chain supplement stores have "branded" their own version of a "multi-vitamin pack", but genius' at SCI-FIT® included the crucial GLUTAMINE and BRANCH CHAIN AMINO ACIDS in their pack, which are both absolutely essential for anyone looking to replace fat with lean, high-quality muscle and keep it.
GLUTAMINE and BCAA's are amino acids that are anti-catabolic and anabolic. In basic terms they prevent muscular breakdown and promote muscular growth, something we hope to accomplish during those intense training sessions on the gym floor. The combination of both will assist in the post-training recovery period, which is crucial for muscular gains. SCI-FIT® delivers 100% absorbable and pharmaceutical grade amino acids that encourage muscle growth and retention.
I am so amped to challenge you to make 2010 the year for you to get in the best shape of your life. With any New Year's resolution geared towards fitness achievement, please make sure you are doing your homework so you don't delete any hard work you've made in the gym or at meals. If you are not currently taking GLUTAMINE or BCAA'S, you are truly missing out. Starting a supplement plan is no different than when you first began your journey into fitness. Pick a starting point, go for it and evolve from there…Be sure to check out SCI-FIT's® amazing line-up of high-quality supplements, as well as the amazing ATHLETIC PAK™ by SCI-FIT®, sold exclusively at www.bodybuilding.com.
More Articles