Sports Specific Sign Up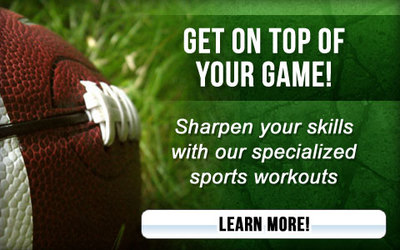 Click here if you want to Train like an Athlete
Quick Intro
The Workout Trainer website is like having five websites rolled into one. All of the workouts, articles, videos and information are placed specifically into each of the five different lifestyles to fit for your goal. There are some non-specific articles and simple training and nutritional tips that we make available in every lifestyle section; however, each workout is themed specifically for your goal.
The Sports Specific Workouts
The Sports Specific workouts are designed by me, Mike McErlane. As a former college football who went and on to be considered for professional ball before suffering a serious to injury (torn ACL), I know what it takes to train for athletic performance. The workouts you'll find in this section contain more advanced techniques proven to enhance speed, power, strength and overall performance. If you're a competitive athlete or just like to train like one, this section is for you.
Get going
Create your customized plan below to get your workouts and start training for the body you want.
Take care,
Mike McErlane
More Articles