Stoppani's Chest and Tri's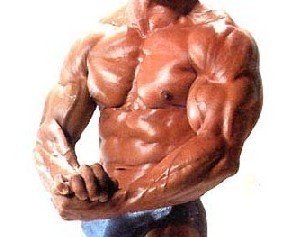 Jim Stoppani's chest and Tris solution.
Jim Stoppani is the Smartest and most knowledgeable man in the fitness industry so why not train with one of his very own programs? We have the privilege of giving you access to what is behind the curtain at his website
JimStoppani.com
. Make sure to sign up for his personal info tips, workouts and videos.
Day 1
Exercise
Sets
Reps
Muscle Group
Incline Bench Press
2
6-8 reps
Chest
REST
1
1 min
TIPS
Reverse Grip Incline Bench Press
2
8-10
Chest
REST
1
1 min
TIPS
Reverse Grip Incline Bench Press
1
10
Chest
Extended Set
0
0
TIPS
Incline Bench Press
1
Failure
Chest
REST
1
1 min
TIPS
Reverse Grip Incline Dumbbell Press
3
6,6,8 reps
Chest
Extended Set
0
0
TIPS
Incline Dumbbell Press
3
Failure
Chest
REST
1
1
TIPS
Hammer Strength Wide Chest Press Machine
3
6, 6, 8 reps
Chest
REST
1
1 min
TIPS
Incline Cable Flye
2
15, 12
Chest
REST
1
1 min
TIPS
Incline Cable Flye
1
10
Chest
Extended Set
0
0
TIPS
Cable Flye
1
Failure
Chest
REST
1
1 min
TIPS
Cable Flye
2
15, 14
Chest
REST
1
1 min
TIPS
Triceps Pressdown
3
12, 11, 10, 7 reps
Triceps
Extended Set
0
0
TIPS
Overhead Cable Triceps Extension (low pulley)
3
Failure
Triceps
REST
1
1 min
TIPS
Triceps Pressdown
3
8, 8, 6 reps
Triceps
REST
1
1 min
TIPS
Machine Triceps Extension
4
12, 11, 10, 7
Triceps
REST
1
15 sec.
TIPS
Close-Grip Bench Press
4
10, 8, 8, 6
Chest
REST
1
15 sec
TIPS
Seated Calf Raise
4
10-30
Legs
REST
1
1 min
TIPS
Leg Press Calf Raise
10
6-15
Calves
REST
1
10 sec
TIPS
More Articles