Art of Strength - Get Up Sit Up Twist
Get a new take on a new Ab Movement that was done over 100 years ago. Learn how to perform the Get up sit up twist from Anthony DiLuglio.
Anthony DiLuglio is America's top Strength and Conditioning Trainer. He is the trainer of Strength Coaches. With his combination of Authentic Strength and Vintage Progression he has been sought after by numerous Professional Organization around the world.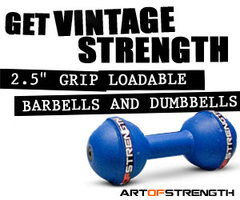 More Videos