Art of Strength - ISO Squat Rope Waves
The Isometric Squat with alternating waves will help you stabilize the weight on your knees and lower back to help with other ropes gone wild moves.
Anthony DiLuglio is America's top Strength and Conditioning Trainer. He is the trainer of Strength Coaches. With his combination of Authentic Strength and Vintage Progression he has been sought after by numerous Professional Organization around the world.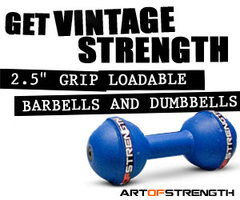 More Videos