4 week Workout for Women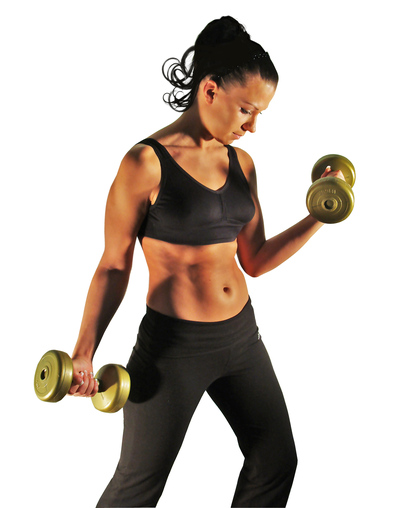 Here is a great 4 week plan
Workout Intro
This Workout was made specifically for us women who are serious about getting into the gym and working their butts off. No flimsy programs and hour long bouts of cardio here. Bottom line if you want results you have to move weight and train hard. This Program is just that. Do not get into the habit of believing that if you train hard with weights you will look like the boys, ladies. Take it from a woman herself here, this one is sure to kick your booty into shape, but as we here at the MF Trainer always suggest form and technique need to be the focal point with all the exercises especially more complex movements listed in this plan such as the Power clean. Yes even women should do this move. Either way make sure to give it a try and it you have not done so already create your own custom account with the Trainer for Free. There is an optional upgrade for advanced features but you can download the ipod app for free to sync with your account and be able to pull up these plans on your ipod touch or iphone.
Best, Tania Campanelli
MF Trainer Staff
Good luck and let us know how it goes.
More Articles