Age is Just a Number....Really, Thats All It Is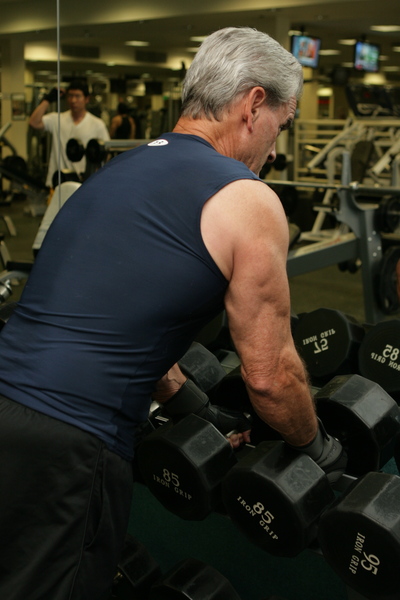 So what? Over 50 means nothing
Progressing to achieving goals should not be stalled because we are getting older. I live my life by the motto "10% of Life is What Happens to me, 90% is how I react to it." Thats exactly how I see the years as they pass by. Its gonna happen. It's apart of Life. Don't let it Be your life. Live your life and don't let the excuse that age is getting in your way of achieving your goals.
With age understandably comes a decades worth of possible injuries that have crept up from the past, and or other aches and pains. Learning how to overcome these obstacles is critical for sustaining a healthy physique and achieving your goals.
Remember this, if you have joint pain NOT doing exercise makes matters worse. Let me explain. Your muscles are what make movement happen in and around the joint. The knee, elbow, shoulder and all your other joints however are not held together by muscles. Ligaments and tendons are the surrounding elements that support the joints and hold them in place. When your muscles atrophy and become weak, guess what? It puts even more load and stress on the ligaments and tendons which just makes those aches and pains worsen.
So in order to stay on top of this ever so common misconception, you must work these muscles. How you do them depends on other factors of course, but there is no reason why just because you might be over 50 you should still push forward.
A recent research study came out that showed that men over the age of 45 have the ability to recruit the Fast Twitch Muscle Fibers more so than that of a 20 year old. What does that mean? Well if you train a certain way you can recruit more of the stronger and more powerful muscle fibers than someone half your age.
So How do I do this?
Try adding bands into your routine and watch the video below which explains the benefit of using them.
The VIDEO
Here is a Program utilizing the Bands with Free Weights
More Articles