Benefits of the Cable Crunch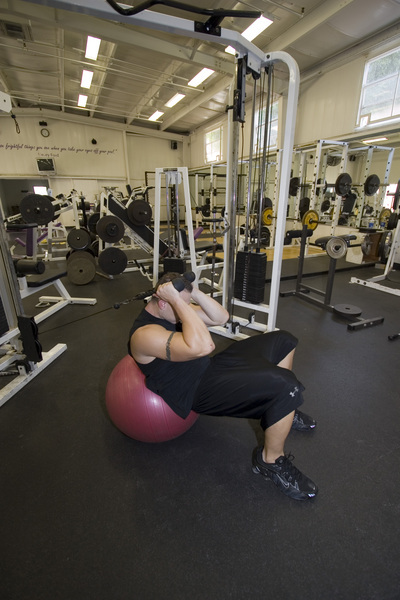 Adding a resistance when you crunch is a must if you want to develop abdominal strength.
Cable Crunch On Ball
Crunches on a stability Ball are one of the best ways to help develop strong defined abs. The added benefit of using a ball help support the lower back allowing for you to have full extension in the mid-section to full flexion in the abdominal area with having complete support. The ball does not allow you to cheat and adding the cable with weight can make this movement a bit more difficult.
Debate has gone on as to add a resistance with abdominal exercises or just use your own body weight and perform as many as you can with each set. The abs are like any other muscle that has a makeup of mio-fibrils etc...So Adding weight will help you get sculpted abs, but really it comes down to your goal, and preference really of whether or not your going to get results. Doing them either way will work, but we prefer to add a resistance if you have the abdominal strength to do so.
Additional Research has shown that if you perform ab exercises with a fast rapid, yet controlled pace the amount of muscle fiber activity goes up by more than 30%. The problem with going fast for some, is that without knowing it you can use momentum plus incorporate the hip flexors to crunch. A great way to help control the movement and allow for proper contraction when going fast is to use a band. The bands allow for momentum to no longer be a factor which will place all the load on the areas you intend on working.
-Mike McErlane
More Articles