Building Your Strength Program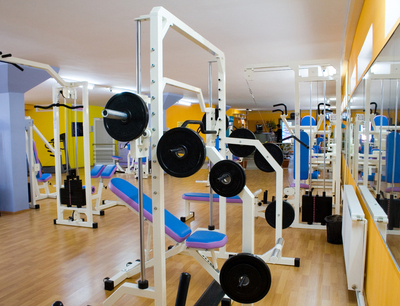 Build Strength with this Full Workout and Meal Plan
Building Strength should be everyone's goal who trains in the gym. Male or female, young or old increasing your strength is relative to your current strength level. You should never gauge how strong you are in comparison to what others set the bar at. Gaining strength should be a personal goal in which you test and push yourself to become stronger at the end than when you started. There are various ways and debate over how to and the best way. Keeping it simple and working your ass off is our solution. There are various proper ways to train that can help facilitating the increases in your strength. German Volume Training, Low reps high weight etc...The list goes on and on, yet again we are always left with the simple fact that if you want to see strength gains its all about consistency and progression.
This particular program is set for an individual who can get to the gym 6 days per week. The overall objective is to increase strength and power and keep the daily routine very simple. The Nutritional Program is below to follow and the Training Program is outlined as well.
Nutritional Meal Plan
The following diet is designed with the 200-pound guy in mind. However, it will work well for those in the range of 150-220 pounds. If you are well below or above this range, adjust the diet based on the relative amounts given. For the 200 pounder, this will provide about 18 calories per pound on rest days and about 21 calories per pound on workout days.
Breakfast 1
2 scoop Whey Protein
1 medium cantaloupe
Breakfast 2
6 whole eggs
1 cup Oatmeal cooked
1 tbsp honey
(mix honey in oats)
Late morning snack
1 cup cottage cheese
1 cup sliced pineapple
(mix pineapple in cottage cheese)
Lunch
8 oz ground beef (85% lean)
1 whole-wheat hamburger bun
2 c chopped broccoli
Miday snack
2 scoop Whey Protein
1/2 cup wheat germ
1Tbsp Peanutbutter
(mix all ingredients in blender)
Dinner
9 oz salmon
1 large sweet potato
2 cups mixed green alad
1 Tbsp salad dressing olive oil n vinegar
Nighttime snack
1 oz. English walnuts
2 scoop casein
Totals: 3615 calories, 335 g protein, 245 g carbs, 145 g fat
On workout days add the following pre and postworkout shakes:
Pre
1 scoop Whey Protein
1 large apple
Post
1 scoop Whey Protein
1 scoop casein
2 scoops Vitargo
This brings the totals up to: 4300 calories, 395 g protein, 350 g carbs, 145 g fat
More Articles