Get The Most Out of Your Reps

Get the most out of your workouts by pushing those last few reps with this program
Every one of us wants to get that last or few last reps. After all that is what makes all the difference and sometimes decides whether or not we hit our goals or just almost reach them falling short just a few ......"reps". The Program Below I designed and tested out myself to increase strength and help you get that last rep or two or three.
*The key to this program is to first test out your max in the lifts initially with the 5 rep Max Program, THEN execute the actual "Build Strength Program" and then execute the 5 Rep Max plan again re-testing the lifts to compare with your strength levels from before.
When you finish your program or if you are inclined to click HERE or on the image below to "Take the BPI One More Rep Challenge" and have a chance to win a bunch of supplements and some gear from BPI.
Take care,
Mike McErlane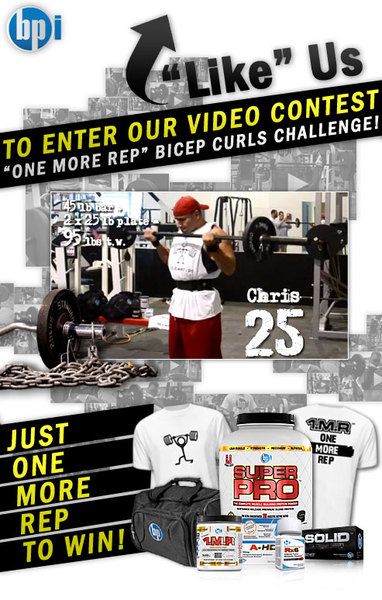 5 rep max Testing Program
The Next Program to start
Testing Your Max again!
More Articles