Plyometric Power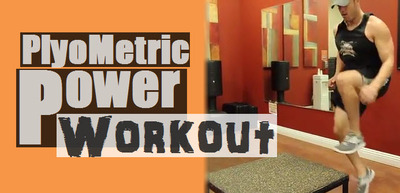 Discussing Plyometric Training and a workout Program to try for yourself
Developing Power is a goal that everyone should in fact have. If we look at what the definition of Power is it helps to understand what must be done in order to become powerful. Power mean- Force x Velocity. So what does that mean?
Force means the load or weight and velocity of course means the speed at which you move that load. If you want the body to become all around powerful then Plyometric exercises and fast movements such as Olympic lifts and exercises done with the resistance bands should be done in order to have your body become powerful.
In the below video I discuss the best ways to incorporate Plyometric exercises into your program and also give you a plan to follow and try for yourself. Good Luck!
More Articles