Want to Play Horseshoes? The Tricep Kind.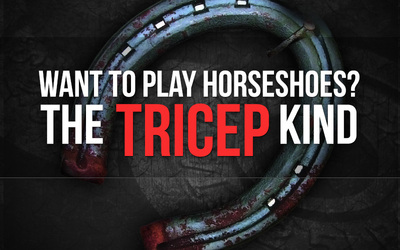 A great Feature and Workout for your Triceps
This is a great workout to help get you shredded arms
With developing triceps to be proud of, one should want to get that Horse-shoe Look. This Program is a must if your looking to get great looking arms in just a few short weeks. Repeat for each week for four weeks.. See the videos below for help on how to execute some of these movements.
The Program
Repeat this same 2 day split for 4 weeks
More Articles