What Can Make All The Difference In The Gym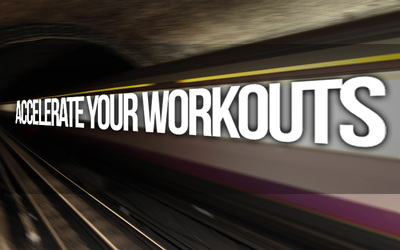 2 Week Workout that will Change the way you Train Forever
When you train, workout, exercise, or however you categorize it, you must be aware of certain training methods that can universally help you get and keep the results you are striving for. After all, that's the whole point of why you look for advice from this website right? If you have yet to take note, I am a firm believer in the use of the Strength Bands. I myself conducted my own research study while earning both my Degrees back in college that gave me legitimate data on the effectiveness of using the bands.
I know many of you use the Workout Trainer website partially and really have yet to allow it to be THE MAIN SOURCE for your workouts. It makes sense. After all, many of us, myself included have our habitual training plans that we like and only look for things to add into our current plan. If that system works for you, stay with it, however I only ask that you give me 2 weeks of your Training time to follow the plans that are outlined for you when you sign up. These Programs truly are one of a kind, because I have taken over 10 years of continuously writing them with each and every type of goal in mind.
The Science
The Science behind the programs truly is remarkable. Each and every single workout I write incorporates the use of the Strength Bands. This Type of Training known as Linear Variable Resistance Training or Increased Resistance will Net you results that I promise you no other way of Training can. Don't Believe me? Here are some of the comments made by users who started using this system.
Mike Hansen
"Added 3 reps to my 285lb squat in 6 weeks with the bands.
"
Jeremy Schultz
"This killed my legs on Saturday, my quads are still on fire. Thanks Mike!
" (Referring to Barbell Lunges with the bands)
Daniel Work
"Mike did that upper chest workout you posted last week again. I did it with both upper cable fly/press and with upper band fly/press. And I got to say it was a lot better with the bands. I felt like I got more out of it. I felt a much better burn in my chest using the band than I did using the cables and my triceps got hit a lot better."
Here is the explanation of the bands in some of the most popular lifts

2 Week Workout with the bands
Week 1
Day 1
Day 2
Day 3
Day 4
Day 5
Week 2
Day 1
Day 2
Day 3
Day 4
Day 5
More Articles