Workout 101- Real Training- Leg Day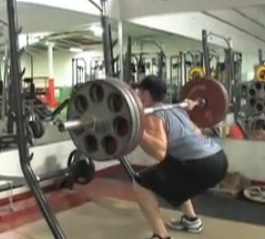 Workout 101 Special- Real Leg training with Mike
Training Legs is one of the most exhausting and sometimes the most frustrating part of working out. I myself sometimes cringe when I look at my leg day on my MFTrainer app. But needless to say much like others, once I start I feel great immediately. With all the different lifestyles and profiles the MF Trainer offers, my goal now is to train under the sports specific lifestyle and maximize speed, and muscle gain. This plan does just that. Many individuals if not familiar with some of these complex lifts such as the power clean should start by at least familiarizing themselves on the movement. Even women should grasp the technique. There are not too many exercises that i would recommend specifically for just one gender or the other. It all comes down to goal and your ability to push yourself.
Bio-mechanically we all have the same muscle structure so as far as movement its all the same. in this plan I outline how to blast through 7 Lower Leg Movements in less than 30 minutes that incorporate everything from Developing Speed, Power, Strength and all done utilizing the HIIT Principles so that I can maximize overall fat loss.
Try it out for yourself and remember to download this program and many others login or sign up and start using the Ipod app. Take care and good luck.
Phase 1- Power Clean/ Box Jumps
Phase 2- Barbell Squat/ Barbell Front Lunge
Phase 3- One Leg Squat/Seated Leg Curl/Band Front Lunge
More Articles