Athletes can take this safe Supplement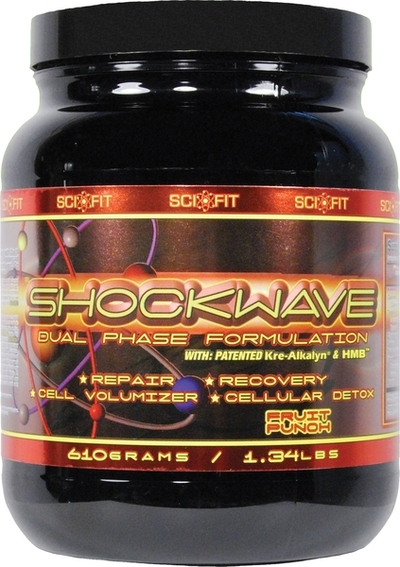 The answer is YES for you to take this product
NO EXCUSES…THE SECRET TO AMPLIFYING YOUR WORKOUTS
Energy depletion is history, even for fitness competitors. I just returned from receiving my 1st place figure title at Fitness America nationals in Las Vegas, and so relieved that sluggish pre and post-contest syndrome is now a feeling of the past and this is how I fought it.
SHOCKWAVE™ by SCI-FIT®, the supplement leader driven on the scientific approach to fitness, not only helped repair and recover my physique after training and winning three-consecutive shows back to back, but most-importantly actively supplied my body with the much needed energy and endurance to get through the long hours of posing on that ever-intimidating competition stage.
ENERGIZE YOUR EFFORTS
After winning both first place titles in Figure and Bikini at the Fitness America Southwest Regional Show in August, I made the monumental decision to compete at nationals in Vegas 10 weeks later. Being a true competitor at heart, I wasn't going to just "show up" at The FAP national show in the same condition that I was seen at the regional show. Let's face it, the athletes would be bigger and better, but I was getting pretty exhausted.
To be honest, I had hit a plateau in the gym and was pretty worn-out from preparing for my double victory at the regional show…I truly needed help. Drinking some of the over-advertised junk, sugar-loaded beverages found in the market today just weren't an option for me as a pre-workout energizer. Anyone who personally knows me understands how much emphasis I put on proper nutrition and whole foods. It was then that I turned to SCI-FIT® to not only enhance my energy, but to help restore my body for maximum performance. Since I was already a fan of SCI-FIT's® ATHLETIC PAK™, the ultra convenient all-in-one essential daily packs of vitamins and minerals that are a must for any fitness or sports fanatic, I knew that one of SCI-FIT's® quality products, that are both safe and natural, would be the only supplement leader that could fill the missing link I had of a much needed endurance and energy product.
SHOCKWAVE™ was their answer…Repair, Recovery, Cell Volumizer and Cellular Detox, all in one product…WOW! This dual phase formulation's secret is KARBO-LYN™, a super-fast, rapid adsorbing carbohydrate, matched with KRE-ALKALYN™, SCI-FIT's® famous patented strength and endurance formulation that is making history as the fastest selling creatine product in their impressive line-up of more than 700 products.
As I would finish training my last client of the day and mentally prepare for my daily workout, I would add a scoop of SHOCKWAVE™ to my water bottle to immediately supply my body with not only the scientific-advanced, dual-phase carbohydrate formulation, but also gain the benefits of the added HMB, Glutamine, BCAA's, Beta- Alanine, and L-Histidine, all in one product. What a time saver and convenience to get all of that much-needed supplementation without having to mess with mixing in other powders or swallowing any extra pills while on the go. Another reason why this product was so key for me is that no other complex carbohydrate can be adsorbed as quickly and effectively in the body than SHOCKWAVE™, not even pasta or rice. Best of all, SHOCKWAVE™ is stimulant and caffeine-free, so if you are an evening lifter, you will get your much-needed sleep when you get home.
BACKSTAGE BOOST
Listen up competitors…You can count on SHOCKWAVE™ to amp your energy pre-show without the bloat. Just mix ½ scoop of SHOCKWAVE™ by SCI-FIT® into a small water bottle with about 4 ounces of water. Slowly sip SHOCKWAVE™ about an hour pre-show and save some to have backstage between judging to keep your body energized for posing. If you plan right, you are water depleted at this time, but the last thing you want is your muscles to look flat on stage, which can easily happen, especially in women who are small-framed like me. The rapid-acting carbohydrate formula in shockwave not only filled my muscles with just the right amount of carbs and water to create impressive peaks, but also gave me instant hydration in my throat, which was such a relief. The Lemon Lime flavor rocks and there are zero jittery side effects, which is the last thing you need to get though those long pose holds. No need to worry about the KRE-ALKALYN™ in the formula as it is unique to most creatine products in the market today that bloat and breakdown to Creatinine and create water retention. Six-packs will be sharp and cut with SHOCKWAVE™.
SCI-FIT®, engineered by innovative pure science and pure genius has again delivered a much needed product in a simpler and more efficient way that has helped me win my title. Not only did it keep my energy amped to kill those much-needed workouts head-on leading up to the big show, but was also an easy and convenient energizer to help me with backstage prep. Whether you need a boost to fire out those last few sets in the gym or a push to kill that last mile on your run, SHOCKWAVE™ is a must for any fitness enthusiast, athlete or competitor, like me, to bring your game to the next level.
VIDEO
Get the Flash Player to see this player.
More Articles