Herbal Test Booster Benefits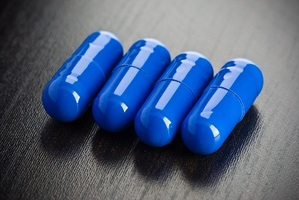 If you ever want to know about Test Boosters then you should read this!
What Are Herbal Testosterone Boosters, and What Can They Do for You?
You may have heard of "test" boosters or testosterone boosters before, but what are they and how can they help you achieve your goals? Herbal testosterone boosters are supplements containing natural ingredients to boost testosterone production. Heightened testosterone production may lead to greater increased in muscle size and strength, lowered body fat, better athletic performance, and feelings of well being.
What are actually in Test Boosters?
Common ingredients found in herbal testosterone boosters are D-aspartic acid, epimedium, and tonkat ali. Some testosterone boosters will also include ingredients to lower estrogen production altering the testosterone to estrogen ratio. Natural ingredients that do this include 7,8-benzoflavone, ellagic acid, ursolic acid, and phellodendron extract. Finally, some testosterone boosters also include additional ingredients to improve the effectiveness of the product. L-carnitine-l-tartrate, for example, may be included to increase androgen receptor density so that the testosterone you have will have more muscle building power. A couple of great natural testosterone boosters are LG Sciences Formadrol Extreme and Form-X. Both of these products include testosterone boosters and estrogen blockers along with other ingredients to increase the effectivness of the product.
False Claims
Something to watch out for is bogus "testosterone boosters" that claim to boost testosterone production but include herbs that are useless for boosting testosterone. Tribulus terrestris is widely believed to boost testosterone production, but it has been shown to do little more than provide an increase in libido. The so-called estrogen blockers chrysin and calcium-d-glucarate also do little for someone wishing to boost their testosterone beyond the level of normal production. Keep an eye out for these testosterone boosters in disguise, they will only empty your wallet leaving you with little gains in return!
The Best
The best testosterone booster will include effective ingredients to boost testosterone production as well as estrogen blockers and additional ingredients to maximize its effects. This is the type of product that will help you put on new slabs of muscle that will have people asking "What are you on?!". If you want to increase your muscle size but you don't want to turn to steroids or prohormones, you can absolutely get a boost the natural way with herbal testosterone boosters.
Our Suggestions
Discount Offer for Test Stack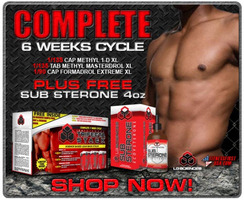 More Articles